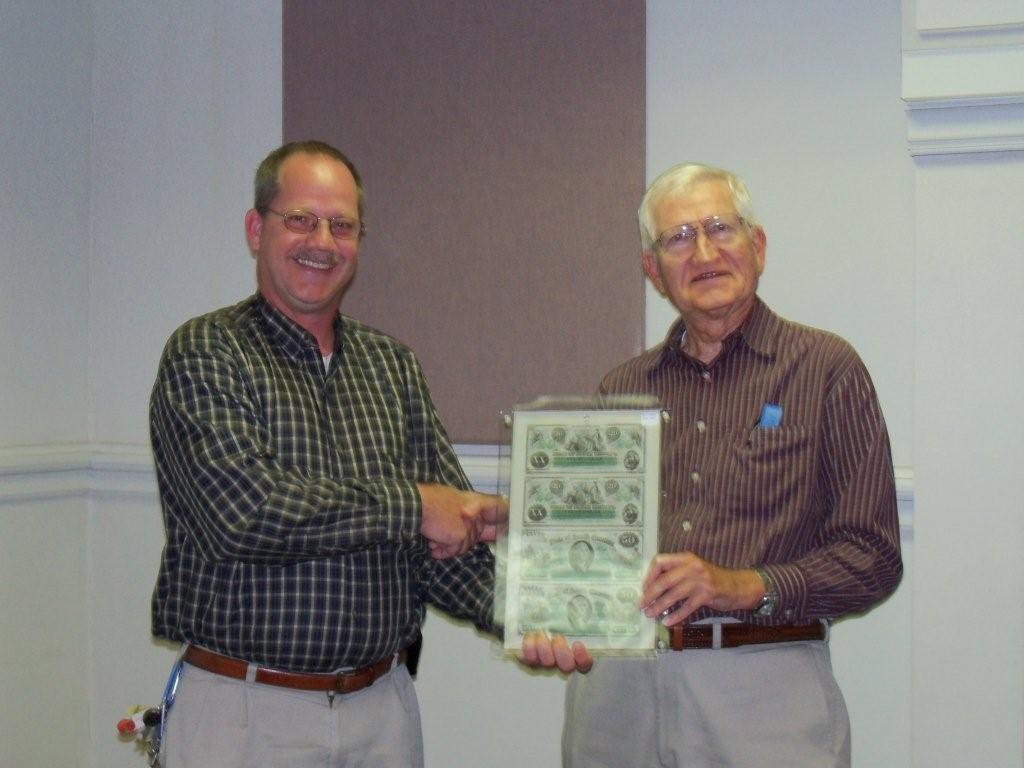 Jim Barry presenting Steve Kuhl with his third prize winning at SCNA's fund raising drawing.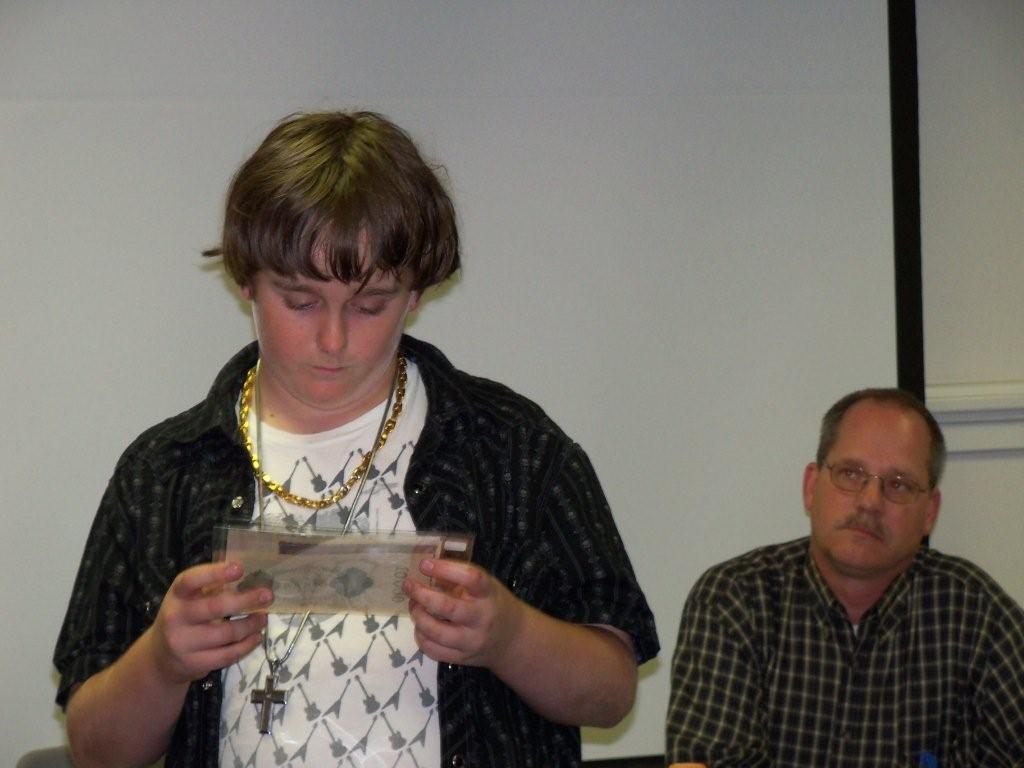 YN Austin's Show and Tell find at the November Club meeting.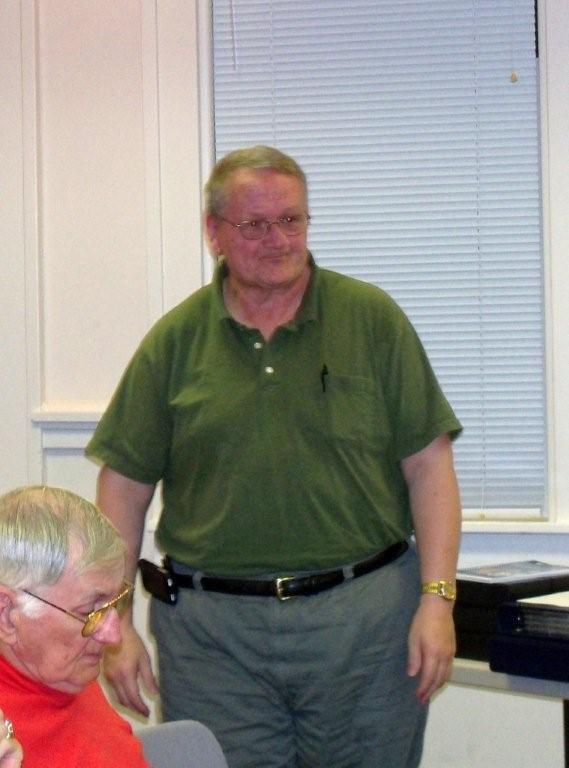 Rick Owen's November Show and Tell.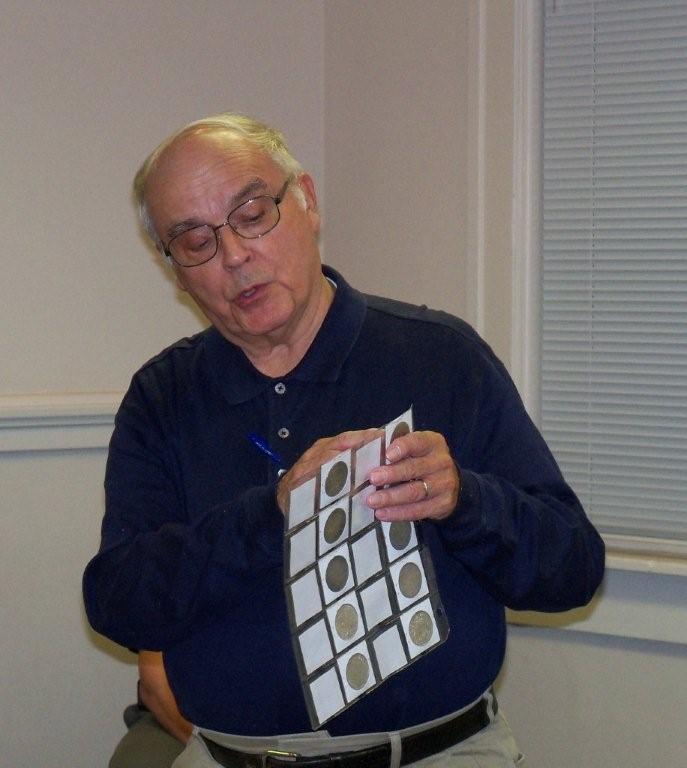 Roger Worpell with his November Show and Tell.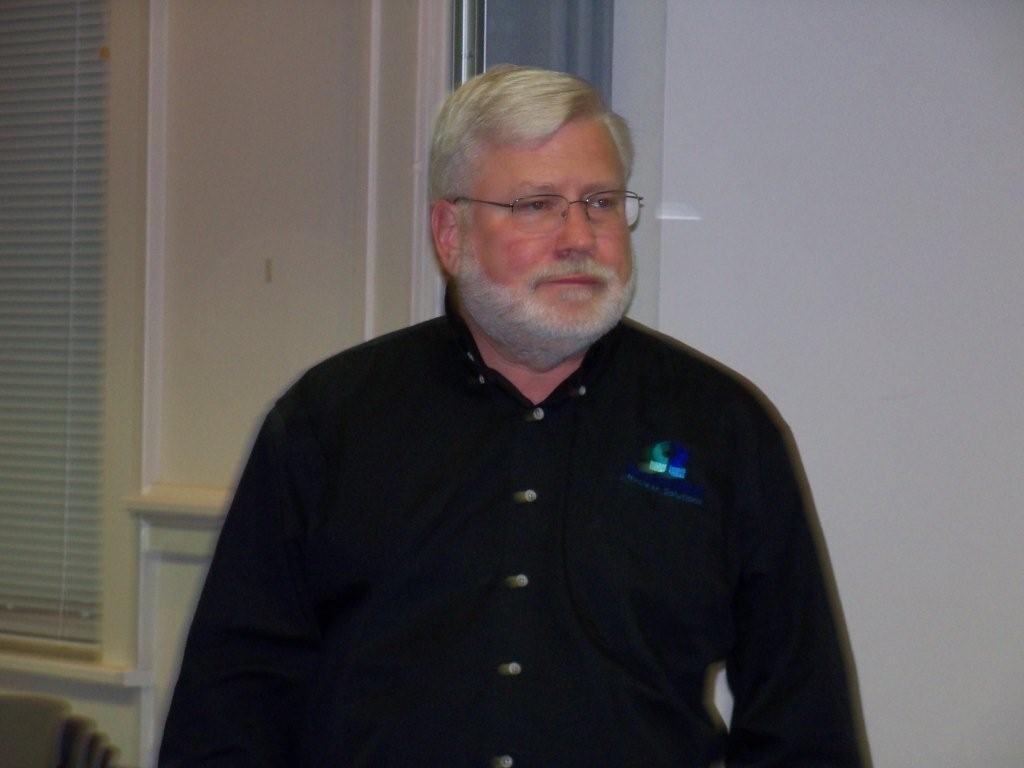 Chuck Goergen's presentation at the November meeting.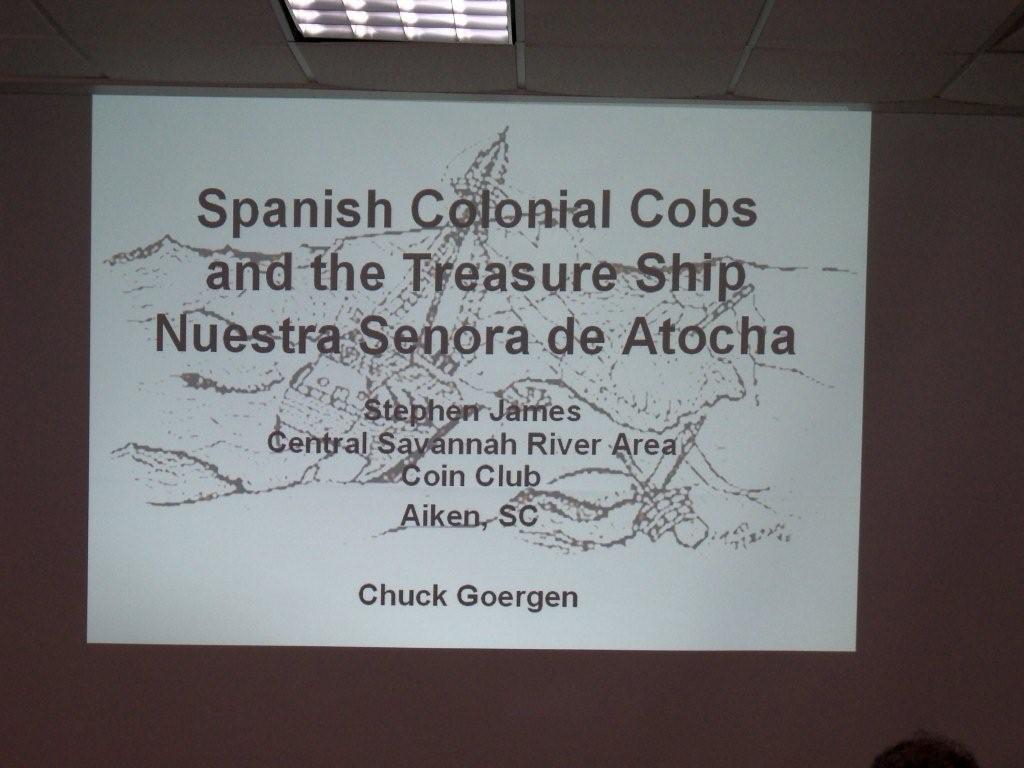 Chuck Goergen presenting the November program.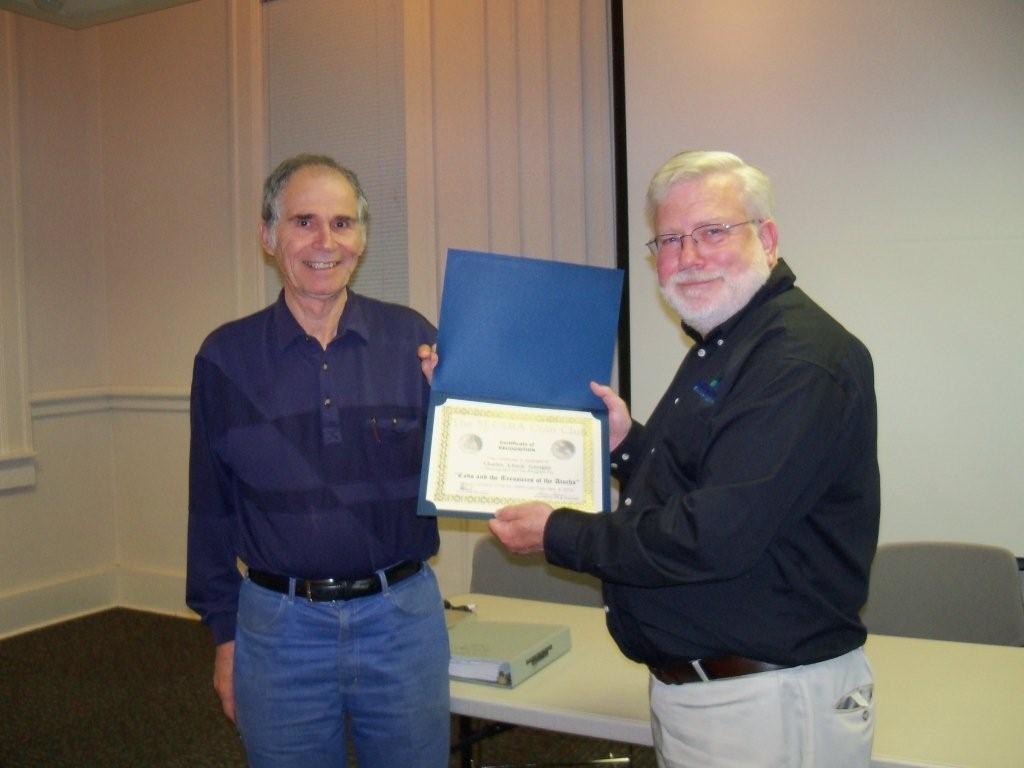 Chuck receiving a Certificate of Appreciation from VP Arno Safran for his program.