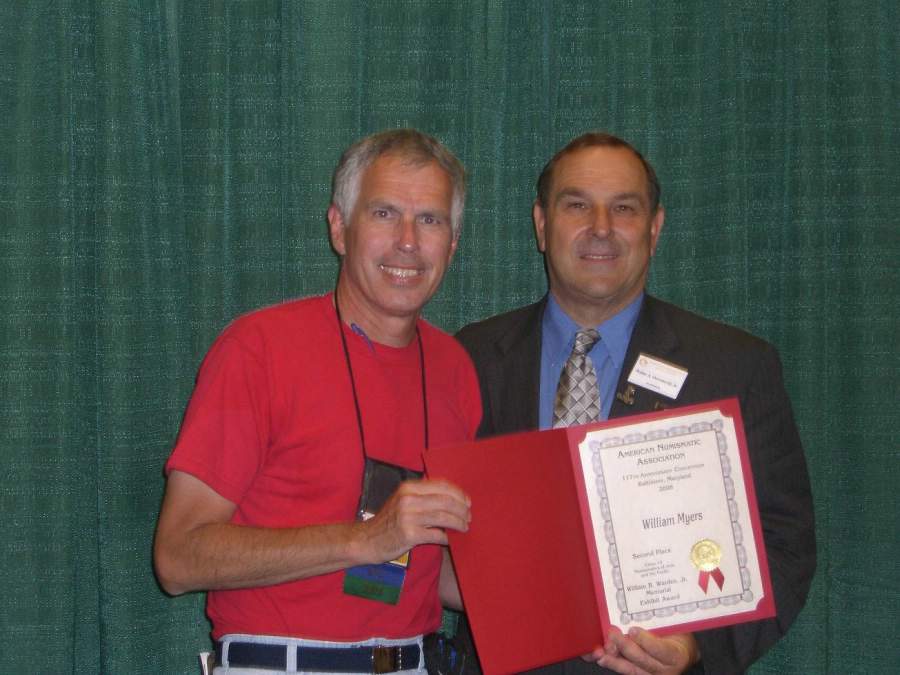 Bill Myers with Walter Ostromecki receiving his certificate for 2nd place exhibit,
"Counterfeit Japanese Invasion Money of the Philippines."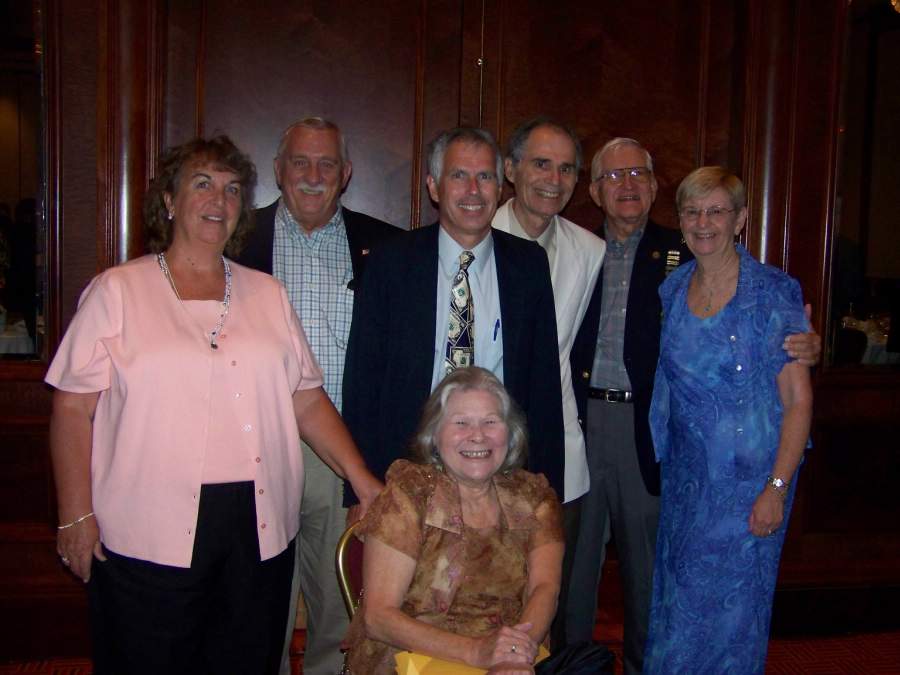 Sharon & Dick Smoot, Arno & Vilma Safran, Jim & Helen Barry
and Bill Myers at the ANA Banquet.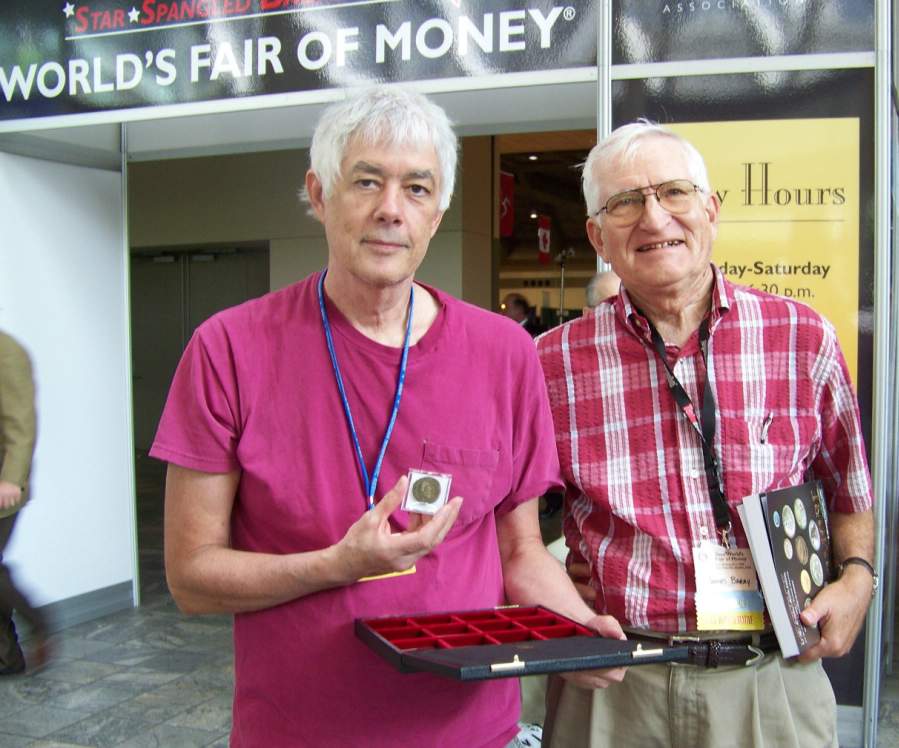 John Nebel, our webmaster and Jim Barry at the ANA's World's Fair of Money.